Having small breasts can make it hard to embrace your sexuality and fill out your favorite clothes. With the help of breast augmentation surgery, our patients have been able to enhance the overall size and shape of their breasts while increasing their self-confidence. Board-certified plastic surgeons, Dr. Cara Downey and Dr. Jamal Bullocks, and their expert team of professionals are proud to offer breast augmentation to residents of Houston, Sugar Land, The Woodlands, and the neighboring communities in east Texas.
What is Breast Augmentation?
Breast augmentation has become one of the most widely accepted and popular plastic surgery procedures in the United States. Women of different ages and backgrounds have sought this surgical procedure in order to enhance the size and shape of their breasts. The final results of breast augmentation leave women with a more youthful and shapely physique. For more than 12 years, board-certified plastic surgeons, Dr. Cara Downey and Dr. Jamal Bullocks, has provided thousands of women in the state of Texas with natural-looking results from breast augmentation surgery. We encourage you to contact us and schedule your private consultation with Dr. Downey or Dr. Bullocks to learn more about the details of your breast augmentation and receive a fully personalized breast augmentation treatment plan.
How Much Does Breast Augmentation Cost in Houston, TX?
The average cost of breast augmentation in Houston typically ranges from $6,000 to $8,000. The total cost for your breast augmentation will depend on factors such as your surgeon's fee, the location of your procedure, and other miscellaneous medical expenses, including the breast implants themselves. At Heights Plastic Surgery, we accept cash and all major credit cards. We are also happy to offer financing through CareCredit® for patients. Breast augmentation is more about the cosmetic appearance of the breast and not considered a medical necessity, it is not covered by insurance plans.
What Types of Breast Implants Are Available?
At Heights Plastic Surgery, we offer both saline and silicone breast implants. Saline breast implants are filled with a saltwater solution and are typically more affordable than their silicone counterpart. These breast implants are available for patients ages 18 and older. Silicone breast implants are typically more popular for their more natural appearance and feel. Silicone implants tend to be a little more expensive and are only available to patients ages 22 and older.
Other factors to keep in mind when choosing your ideal breast implant include:
Breast Implant Texture
Smooth Breast Implants. Smooth breast implants have a softer, more natural feel to them than textured implants. They also give a less rippled appearance in the skin after surgery. That being said, smooth breast implants pose a greater risk for the formation of scar tissue, also known as capsular contracture.
Textured Breast Implants. Textured breast implants tend to be more firm than smooth breast implants; however, they run a much lower risk of producing scar tissue, also known as capsular contracture. Some breast implants, such as teardrop-shaped implants, only come textured because of this lowered risk.
Breast Implant Shape
Round Breast Implants. Round breast implants provide patients with more fullness in the cleavage creating a distinctly round profile. The implant shape is often used to enhance breasts that are naturally shapely while creating a more defined cleavage.
Teardrop Breast Implants. The teardrop implant has become popular in recent years for its natural appearance following recovery. More fullness is projected along the lower half of the implant, allowing it to mimic the shape and slope of a woman's natural breast.
Breast Implant Profile
Low Breast Implant Profile. It gives the breast a more natural look, though they may seem flat when seen from the side.
Moderate Breast Implant Profile. The most common profile used during surgery. It can provide women with more volume and fullness, allowing the breasts to appear more natural.
High Breast Implant Profile. It provides women with a considerable amount of projection on their breasts, giving them a very round shape.
How Do I Prepare for Breast Augmentation?
Dr. Cara Downey and Dr. Jamal Bullocks encourages patients to cease taking blood-thinning medications such as aspirin and ibuprofen, as well as avoid vices such as smoking and drinking, for at least two weeks prior to surgery. This is to avoid the risk of any complications during your surgery and while recovering from your breast augmentation. We also suggest you take a pregnancy test prior to your procedure if you believe you may be pregnant. If you are on your period during your procedure, we ask you to use sanitary napkins rather than tampons, as tampons may increase the risk of complications during your breast augmentation procedure.
How is Breast Augmentation Performed?
Breast augmentation is an outpatient procedure that does not require an overnight hospital stay. Before surgery, Dr. Downey or Dr. Bullocks will place incision marks on your breasts with a pen. In the operating room, your anesthesiologist will place you under local or general anesthesia depending on your personalized treatment plan as discussed with Dr. Downey. You can expect to wake up in recovery with minimal discomfort. Dressing gowns and a surgical bra will be placed on your chest to ensure a smooth recovery. Before leaving, your family will be given instructions for post-operative care, which must be carefully followed.
Dr. Downey or Dr. Bullocks may use any of the placements for your breast implants:
Submuscular. In submuscular placement, the breast implant is placed beneath the pectoral muscle. This allows more "coverage" over the implant and protects it from visibility and palpability. It also decreases the risk of rippling and capsular contracture. Submuscular placement is ideal for thin women with very little breast tissue.
Subglandular. During sub-glandular placement, the breast implant is positioned over the pectoral muscle but under the breast tissue. This technique is ideal for patients who have enough tissue to "cover" the implant and for women with some degree of sagginess. Subglandular placement prevents a double bubble, which occurs when the implant causes the appearance of a breast on top of a breast.
Dual Plane. This technique involves the top half of the breast implant being covered by the muscle and the bottom half of the breast implant being covered by the breast tissue. Dual plane placement helps to reduce the visibility of the breast implant in thin patients who also have a little sagging and may be prone to "double bubble."
Dr. Downey or Dr. Bullocks may use any of the following incisions during your breast augmentation surgery:
Transaxillary. This is a good option for women with very little breast tissue and no true breast fold. The scar may be visible, but it will be in the armpit, away from the breast. The size of the implant may be limited and it may be challenging for the surgeon to use this same incision for future surgeries or revisions.
Peri-areolar. This incision is ideal for women who are undergoing a simultaneous small peri-areolar lift. It does run the risk of minimal implant exposure due to the sterile glands beneath the surface of the nipple and capsular contracture. This incision type may not ideal for women with small nipples and silicone implants.
Inframammary Fold. The incision is hidden under the breast and typically not visible from a standing position. It allows Dr. Downey or Dr. Bullocks the greatest control and possibly a decreased risk of infection.
Transumbilical (TUBA). This is reserved for saline implants only. It offers very little exposure for Dr. Downey or Dr. Bullocks and for this reason, leads to its improper placement.
What Can I Expect During My Breast Augmentation Recovery?
For the first 48 hours following your breast augmentation, you will be asked to wear your surgical bra and dressings, as well as take antibiotics and pain medication to manage your recovery symptoms. After 48 following your breast augmentation, you may resume showering as normal. Within two weeks, you may return back to work and resume low-impact daily activities. Swelling and bruising are still to be expected during this time.
About one month following surgery, your swelling and bruising will begin to subside and Dr. Downey or Dr. Bullocks may allow you to return to unrestricted physical activity. Within about three months following your procedure, your breasts will settle into their final position and your scars will begin to fade. Any changes in nipple sensation may start returning to normal within three months as well.
Am I a Good Candidate for Breast Augmentation?
Breast augmentation surgery is one of the top two cosmetic procedures in the United States. It attracts millions of healthy women every year who choose to undergo surgery for a number of reasons, including:
Improving the shape of the breasts
Increasing the fullness in the cleavage
Reversing sagging and volume loss after childbirth
Improving physique following a major weight loss
Breast augmentation is available to women above the age of 18 with fully developed breasts. Dr. Downey or Dr. Bullocks will require you receive a mammogram prior to your breast augmentation if you are above the age of 40, if you have a strong family history of breast cancer, if you have irregular discharge from the nipple, or if you have skin dimpling, lumps, or bumps around the breast.
Additionally, women who have just given birth are required to wait at least six months after breastfeeding to consider breast augmentation surgery. This will allow the breasts to settle into their final position on the chest wall.
With more than 12 years of unparalleled experience, Dr. Cara Downey and Dr. Jamal Bullocks are proud to provide their patients with cutting-edge techniques, unmatched results, and quality patient care. Heights Plastic Surgery and Studio Essex Medical Spa offers a wide array of surgical and non-surgical cosmetic procedures to help residents of Houston, Sugar Land, The Woodlands, and neighboring communities in Texas restore their confidence and enhance their natural features. Contact us to schedule your one-on-one consultation with Dr. Downey or Dr. Bullocks today.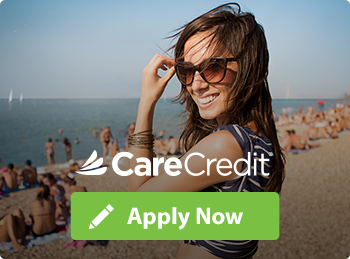 Request Your Consultation
To learn more about breast augmentation in houston, tx, you can schedule an appointment online or you can call +1 713-496-2427