When your body isn't up to your standards, you may start feeling down about yourself and other aspects of your life. Oftentimes, lifting your breasts gives you an overall lift in your spirits. Board-certified plastic surgeons, Dr. Cara Downey and Dr. Jamal Bullocks, and their expert team of professionals are proud to offer breast lifts to residents of Houston, Sugar Land, The Woodlands, and the neighboring communities in east Texas.
What is a Breast Lift?
Breast lift surgery, also known as a mastopexy, removes excess and sagging tissue from the breasts typically caused by a massive weight loss, a mild result of breastfeeding, or even the effects of gravity over time. As a mother of five, Dr. Cara Downey understands the effects these aesthetic concerns can leave on the body. Her goal as one of the leading plastic surgeons in Houston is to restore her patient's breasts and nipple projection for a more youthful, natural-looking profile. Dr. Downey and Dr. Bullocks' attention to detail and exceptional patient care has allowed them to perform more than 100 successful breast lift procedures at Heights Plastic Surgery.
How Much Does a Breast Lift Cost in Houston, TX?
The average cost of a breast lift in Houston typically ranges from $3,000 to $10,000. The total cost for your breast lift will depend on factors such as your surgeon's fee, the location of your procedure, and other miscellaneous medical expenses. At Heights Plastic Surgery, we accept cash and all major credit cards. We are also happy to offer financing through CareCredit® for patients. Because a breast lift is typically more about the cosmetic appearance of the breast it is not considered a medical necessity, it is not covered by insurance. However, if the lift is incorporated in a large volume reduction of breast tissue, a portion of your expenses be covered by insurance.
How Do I Prepare for a Breast Lift?
To prepare for your breast lift, Dr. Downey and Dr. Bullocks suggests that a healthy diet in the weeks leading up to surgery is a must. Maintaining a healthy diet will aid in your recovery process post-surgery. It is also important to refrain from smoking for about four to eight weeks before and after surgery to avoid the risk of complications.
How is a Breast Lift Performed?
A breast lift is an outpatient procedure that typically takes about two to four hours to complete. To begin, general anesthesia will be administered to ensure you are comfortable and pain-free throughout your surgery. Dr. Downey or Dr. Bullocks will then raise your breasts and reposition its tissues, skin, nipples, and areolas to a higher position on the chest wall. The nipples will be kept intact and remain connected to the breast. Breast implants may be inserted after Dr. Downey or Dr. Bullocks has sculpted your breasts to their new shape and contour. After sutures are made, they will protect the treatment areas with a supportive bra and surgical dressings.
Dr. Downey or Dr. Bullocks may use any of the following techniques to lift and recontour your breasts during your mastopexy:
Classic Anchor Incision (WISE Pattern). This technique is typically recommended to women with a large amount of excess skin. An incision will be made around the nipple, and a vertical line will then extended downwards to the breast fold, across the underside of the breast.
Lollipop Incision. This technique is ideal for women with minimal excess skin. A smaller incision will be made around the nipple, extending downwards towards the base of the breast.
Peri-Areolar Incision. If the breast mound is already in a good position, the nipple will simply be repositioned with minimal tightening. In most cases, the incision is only limited to the circumference of the areola.
What Can I Expect During My Breast Lift Recovery?
For the first 24 hours following your breast lift, it is normal to experience moderate pain in the chest and nausea as a result of the anesthesia used during surgery. Your surgical dressings and tubes may be removed after 24 hours of surgery as well. After about two to three days following your breast lift, you may resume showering as normal. We recommend avoiding the use of narcotic pain medication after three days. Within two weeks, you may return back to work and resume low-impact daily activities and exercises provided your breasts are supported. At this time, most of your pain and soreness will begin to subside.
About one month following surgery, Dr. Downey or Dr. Bullocks will suggest you remove your compression garments and start to wear normal bras again. We recommend seeking out bras that do not have an underwire, as an underwire may irritate your scars. Within about three months following your procedure, your breast lift scars will begin to fade and your breasts' final shape will begin to settle. At this time you may resume normal activities and workout routines without hesitation.
Am I a Good Candidate for a Breast Lift?
Good candidates for a breast lift are patients who are in good general health. Women above the age of 40 or those who carry a significant history of breast cancer are required to have a mammogram screening prior to surgery. Additionally, women who experience irregularities such as nipple discharge, skin dimpling, or lumps also need to undergo screening tests to ensure their safety.
Ideal candidates for a breast lift experience any of the following concerns:
Sagging breast skin
Deflated breasts due to pregnancy, breastfeeding, and massive weight loss
Low-lying nipples
Breast asymmetry
With more than 12 years of unparalleled experience, Dr. Cara Downey and Dr. Jamal Bullocks are proud to provide their patients with cutting-edge techniques, unmatched results, and quality patient care. Heights Plastic Surgery and Studio Essex Medical Spa offers a wide array of surgical and non-surgical cosmetic procedures to help residents of Houston, Sugar Land, The Woodlands, and neighboring communities in Texas restore their confidence and enhance their natural features. Contact us to schedule your one-on-one consultation with Dr. Downey or Dr. Bullocks today.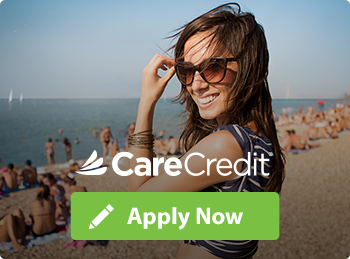 Request Your Consultation
To learn more about breast lift in houston, tx, you can schedule an appointment online or you can call +1 713-496-2427