Fighting cancer is an uphill battle that can leave our patients with battle wounds. Breast reconstruction allows our patients to heal their physical scars using techniques that restore the natural look and feel of their breasts. Board-certified plastic surgeons, Dr. Cara Downey and Dr. Jamal Bullocks, and their expert team of professionals are proud to offer breast reconstruction to residents of Houston, Sugar Land, The Woodlands, and the neighboring communities in east Texas.
What is Breast Reconstruction?
Sometimes cancer requires that breast tissue is removed, in which case, breast reconstruction may be an option to restore the chest. After a cancer operation, a woman has an option at any point after that to decide to undergo breast reconstruction surgery. This restoration procedure recreates the breast mound and restores it to as close as the patient's desired size and shape as possible. May patients choose to undergo breast reconstruction as a final way of taking back their bodies in remission from cancer. In breast reconstruction, there are three categories which are implants, tissue-based reconstruction, and a combination of implants and tissue.
How Much Does Breast Reconstruction Cost in Houston, TX?
The total cost for your breast reconstruction will depend on factors such as your surgeon's fee, the location of your procedure, and other miscellaneous medical expenses. Breast reconstruction will be covered by your insurance plan.
How is Implant-Based Breast Reconstruction Performed?
There are a variety of breast implant options to choose from and even different types of breast implant surgery. During one-stage immediate breast reconstruction, the implant is placed into the chest at the same time as the mastectomy is performed. However, two-stage reconstruction is commonly performed because it allows the breast skin to recover properly after a mastectomy and gives a better overall result. During this time, an expander will be placed under the skin and chest muscle. This expander will be gradually filled with a saline solution for about two to six months, giving your skin time to acclimate itself to the stretch in your breast area. During the second stage of this process, the expander will be removed, and a permanent implant will take its place. If radiation is needed, a delayed reconstruction may be an option. After radiation, tissue expansion continues and the second surgery will resume.
How is Tissue-Based Breast Reconstruction Performed?
In this option, tissue from other areas of your body such as your stomach, back, thighs, or butt is used to reconstruct the breasts. Dr. Cara Downey is well-versed in DIEP flap surgeries, which utilize tissue from the tummy and moves it to your chest. Because the tissue in tissue-based breast reconstruction acts as it would in any other part of the body, your flap procedure allows for the enlargement or shrinking of your breasts as you gain or lose weight. Replacements or ruptures aren't a concern in this process, either. These procedures are offered as an option for women who do not have blood clotting disorders or those who do smoke, as it provides a natural look and feel to the breasts.
When considering a DIEP flap surgery, it is important to keep in mind that tissue from your belly for breast reconstruction can only be taken once. Undergoing the DIEP flap procedure will allow your stomach to lose some of its fat and excess skin, but will also leave a scar. Your chances of developing hernias are also minimized after a DIEP flap because your stomach muscles are no longer in use.
What Can I Expect During My Breast Reconstruction Recovery?
Following your DIEP flap breast reconstruction, you may need to stay in our surgical facility for an average of four to five days. Luckily, you'll be able to consume food the next day and will start moving around late the next day with some patients needing some assistance. DIEP flap surgeon, Dr. Cara Downey or Dr. Bullocks, will advise you against doing any heavy lifting or high-intensity activities for up to eight weeks following your breast reconstruction surgery. Soreness, swelling, and bruising are to be expected for about two to four weeks following your breast reconstruction. Dr. Downey will provide you with a detailed list of post-operative care instructions prior to your procedure, so you can prepare for your breast reconstruction recovery in advance.
Am I a Good Candidate for a Breast Reconstruction?
Good candidates for breast reconstruction have had a mastectomy and desire restoration of their breasts. Ideal candidates for DIEP flap breast reconstruction surgery have extra belly fat in the lower abdomen. Most prior abdominal surgeries may not exclude you from DIEP flap surgery, but we encourage you to mention these to Dr. Downey or Dr. Bullocks ahead of time. An evaluation of your abdominal blood vessels will also be taken into account prior to your breast reconstruction.
With more than 12 years of unparalleled experience, Dr. Cara Downey and Dr. Jamal Bullocks are proud to provide their patients with cutting-edge techniques, unmatched results, and quality patient care. Heights Plastic Surgery and Studio Essex Medical Spa offers a wide array of surgical and non-surgical cosmetic procedures to help residents of Houston, Sugar Land, The Woodlands, and neighboring communities in Texas restore their confidence and enhance their natural features. Contact us to schedule your one-on-one consultation with Dr. Downey or Dr. Bullocks today.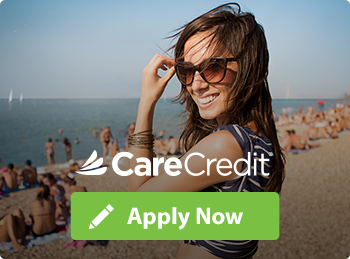 Request Your Consultation
To learn more about breast reconstruction in houston, tx, you can schedule an appointment online or you can call +1 713-496-2427