The facelift is one of the most popular surgical cosmetic procedures for patients who wish to look more refreshed and radiant than ever before. Board-certified plastic surgeons, Dr. Cara Downey and Dr. Jamal Bullocks, and their expert team of professionals are proud to offer the facelift to residents of Houston, Sugar Land, The Woodlands, and the neighboring communities in east Texas.
What is a Facelift?
The facelift is a surgical cosmetic procedure that tightens drooping facial features by strengthening weak facial muscles and removing excess skin and fat. Unlike other temporary solutions like dermal fillers and injectables, the facelift is a long-lasting solution with results that have the potential to last a lifetime. While a facelift can be performed alone, many patients also undergo eyelid surgery or a brow lift in conjunction with their facelift for the ultimate rejuvenated and refreshed appearance. Dr. Cara Downey and Dr. Jamal Bullocks are board-certified plastic surgeons with more than 15 years of experience performing facelifts on men and women in Houston and its surrounding areas with long-lasting and satisfying results.
How Much Does a Facelift Cost in Houston, TX?
The average cost of your facelift in Houston typically ranges between $8,000 and $12,000. The total cost for your facelift will depend on factors such as your surgeon's fee, the location of your procedure, and other miscellaneous medical expenses. At Heights Plastic Surgery, we accept cash and all major credit cards. We are also happy to offer financing through CareCredit® for patients. Because a facelift is typically more about cosmetic appearance and is less of a medical necessity, it is not covered by most insurance plans.
How is a Facelift Performed?
A facelift is an outpatient procedure that typically takes about three to four hours to complete. To begin, a general anesthetic will be administered to ensure you are comfortable and pain-free throughout your surgery. Dr. Downey or Dr. Bullocks will then perform any of the following facelift techniques. The surgical techniques Dr. Downey will use during your facelift will be discussed while developing your personalized treatment plan during your one-on-one consultation.
Standard Facelift. The standard facelift aims to alleviate moderate to severe sagging skin on the face and neck. Incisions are made along the hairline and behind the ears, giving Dr. Downey or Dr. Bullocks a better lifting capability in return for a longer, but still easily-concealed scar.
Mini-Facelift. This technique is intended for less severe wrinkled, aged, or sagging facial skin. Incisions are made along the front of the ear and the edge of the hairline in order to lift the top of the face with the jowls. Mini-facelift procedures only address neck issues to a small degree but may be combined with neck liposuction to enhance the result.
Mid-Facelift. The mid-facelift, or traditional facelift, uses an incision on the outer side of the eyelids to remove crow's feet and other signs of aging in the area. This also corrects mild to moderate sagging skin while having only minimal scarring involved.
What Can I Expect During My Facelift Recovery?
Patients often experience mild swelling and bruising for the first seven to 10 days following their facelift procedure. During this time, you'll be fitted with a compression garment that will help reduce swelling and promote your healing process. Dr. Downey or Dr. Bullocks may also provide you with prescription medication that can help manage your pain. Dr. Downey or Dr. Bullocks and their team will ask that you keep your head elevated when laying down for the first two weeks following your surgery. Patients are typically cleared to return to work and regular daily activities about one to two weeks following their facelift.
It's important that you avoid direct sunlight and the use of heavy makeup for three to four weeks following your facelift. After about a month, you may start to take full-body showers again. Scars will be reduced to thin, easily hidden white lines after about six weeks, at which time you may resume more vigorous physical activities and workout routines. While you will be able to see some results of your facelift immediately following surgery, ultimate results will appear once all incisions are healed and swelling subsides, about three to four months later.
Am I a Good Candidate for a Facelift?
At Heights Plastic Surgery, good candidates for a facelift experience the following concerns:
Moderate to severe fine lines and wrinkles
Sagging facial skin
Undefined jawline caused by jowls
Ideal candidates for a facelift are in good general health and have realistic expectations of their potential results. The best way to determine if you are a good candidate for a facelift is to schedule your private consultation with Dr. Downey or Dr. Bullocks.
With more than 12 years of unparalleled experience, Dr. Cara Downey and Dr. Jamal Bullocks are proud to provide their patients with cutting-edge techniques, unmatched results, and quality patient care. Heights Plastic Surgery and Studio Essex Medical Spa offers a wide array of surgical and non-surgical cosmetic procedures to help residents of Houston, Sugar Land, The Woodlands, and neighboring communities in Texas restore their confidence and enhance their natural features. Contact us to schedule your one-on-one consultation with Dr. Downey or Dr. Bullocks today.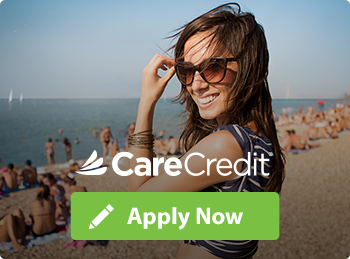 Request Your Consultation
To learn more about facelift in houston, tx, you can schedule an appointment online or you can call +1 713-496-2427