Don't let your hands show your age. Instead, consider hand rejuvenation with the professionals at Heights Plastic Surgery. Board-certified plastic surgeons, Dr. Cara Downey and Dr. Jamal Bullocks, and their expert team of professionals are proud to offer hand rejuvenation to residents of Houston, Sugar Land, The Woodlands, and the neighboring communities in east Texas.
What is Hand Rejuvenation?
We do many things with our hands and rarely ever protect them from harsh environmental elements. As a result, our hands can actually appear older than the rest of us does. With age, wear, and tear, our hands can develop thin and sunken skin, wrinkles and fine lines, dark spots and freckles, crepe-like appearance, and enlarged pores. Fat grafting to the hands is a special hand rejuvenation process that reverses these problems, leaving them fuller, smoother and younger. It stimulates the production of collagen and thickens the skin.
How Much Does Hand Rejuvenation Cost in Houston, TX?
The average cost of hand rejuvenation in Houston typically ranges from $1,500 to $2,200. The total cost for your hand rejuvenation will depend on factors such as the type of technique you choose to rejuvenate your hands, your surgeon's fee, the location of your procedure, and other miscellaneous medical expenses. At Heights Plastic Surgery, we accept cash and all major credit cards. We are also happy to offer financing through CareCredit® for patients. Because hand rejuvenation is typically more about cosmetic appearance and is less of a medical necessity, it is not covered by most insurance plans.
I've been wanting to do botox and get my skin looking great for some time now.  I was a little nervous, Dr. Downey had a great staff, and she was super patient and fed me enough information to calm m...
- Stephanie O.
I had such a great experience with Dr. Downey.  I was referred by a friend.  This was my third attempt at getting surgery on some trouble spots after significant weight loss.  I didn't go in with h...
- Paul V.
It was very easy for me to make a consultation appointment.  There was no pressure to sign up for surgery that day.  Dr. Downey was very professional and friendly.  She answered all my questions an...
- Brittany G.
I had breast augmentation on 12/2/14 and Dr. Downey and staff made the whole experience amazing.  Since the surgery I have minimal scarring and I look and feel great!  This was one of the best decis...
- Ashly T.
Dr. Cara Downey, thank you so much for the care you gave to me and the exceptional work you have done to my body! You are amazing. Because of you, dreams come true! You are the best! Thank you for ble...
- Andrea C.
I didn't think I would ever feel this great again. Now I can wear strapless dresses. My shirts no longer have the peep holes near the buttons. I'm just so pleased with the work Dr. Downey has done. Bu...
- Client012017
Super happy with Dr. Downey and her staff.  They have been both kind and professional.  Dr. Downey is compassionate, and wants the best for her patients - often givin...
- L.L.
I'm glad that I found a new home at Essex Med Spa at Heights Plastic Surgery! Everyone is friendly, professional, and I feel safe coming here even during these times!
- Lauren K
Dr. Downey is a very caring plastic surgeon who is passionate about her work...
- Joyce E
My chemical peel with Sarah was great.  She explained everything, gave me a post-care package and asked me to call if any issues or questions.  She obviously knows wh...
- Antoinette H
How is Hand Rejuvenation Performed?
Hand rejuvenation is a procedure done in the comfort of our inviting office that typically takes under an hour to complete. Dr. Downey or Dr. Bullocks can perform the following hand rejuvenation techniques in a two-step process.
Laser skin resurfacing. The gentle application of laser technology improves textural irregularities and uneven skin tone on your hands. To accomplish this, the application of Broadband Light (BBL) or Intense Pulsed Light (IPL) may be used.
Dermal Fillers. To plump up sunken areas on the hands, injectable fillers are used after laser skin resurfacing treatment. There are different types of injectable fillers that can be used for hand rejuvenation including fat transfer, Sculptra®, and Radiesse®.
Fat transfer can be accomplished during one to two outpatient office procedures and, though you may require touch-ups as the aging process continues, the volume placed is permanent. Dermal fillers are a temporary solution that will need to be repeated every four months to two years, depending on the product used.
What Can I Expect During My Hand Rejuvenation Recovery?
Because hand rejuvenation is a minimally invasive, non-surgical cosmetic procedure, there is no formal downtime or recovery period associated with your treatment. While swelling, bruising, and mild tenderness may occur following your hand rejuvenation treatment, these symptoms typically subside on their own after just two to three days. Patients who come in for hand rejuvenation are able to return to work and their normal daily activities immediately following treatment.
Am I a Good Candidate for Hand Rejuvenation?
At Heights Plastic Surgery, good candidates for hand rejuvenation experience the following concerns on the hands:
Discoloration
Thin, crepe-like skin
Uneven texture
Enlarged pores
Fine lines and wrinkles
Ideal candidates for hand rejuvenation are in good general health and have realistic expectations of their potential results. The best way to determine if you are a good candidate for hand rejuvenation is to schedule your private consultation with Dr. Downey or Dr. Bullocks.
With more than 12 years of unparalleled experience, Dr. Cara Downey and Dr. Jamal Bullocks are proud to provide their patients with cutting-edge techniques, unmatched results, and quality patient care. Heights Plastic Surgery and Studio Essex Medical Spa offers a wide array of surgical and non-surgical cosmetic procedures to help residents of Houston, Sugar Land, The Woodlands, and neighboring communities in Texas restore their confidence and enhance their natural features. Contact us to schedule your one-on-one consultation with Dr. Downey or Dr. Bullocks today.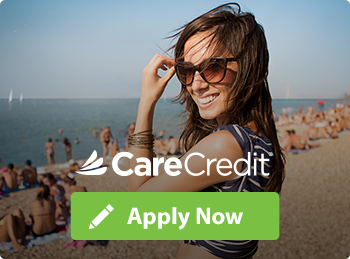 Request Your Consultation
To learn more about hand rejuvenation in houston, tx, you can schedule an appointment online or you can call +1 713-496-2427