Having an intimate area that you're not happy with can be both frustrating and uncomfortable. Enhance your appearance and comfort with labiaplasty. Board-certified plastic surgeons, Dr. Cara Downey and Dr. Jamal Bullocks, and their expert team of professionals are proud to offer labiaplasty to residents of Houston, Sugar Land, The Woodlands, and the neighboring communities in east Texas.
What is Labiaplasty?
Labiaplasty is a surgical procedure that reduces and refines the labia, enhancing the appearance of an uneven or enlarged labia minora while simultaneously improving sexual sensation. Patients who come in for labiaplasty are unhappy with either the appearance of their intimate area or feel that their labia get in the way of their comfort and everyday life. Not only do enlarged labia minora become uncomfortable during sexual activity, but they can also chafe on tight clothing and make underwear or swimwear hard to wear. Dr. Cara Downey and Dr. Jamal Bullocks believes every woman should feel comfortable and confident in their own skin, which is why they offer labiaplasty to women in the greater Houston area.
How Much Does Labiaplasty Cost in Houston, TX?
The average cost of your labiaplasty in Houston typically ranges between $4,000 and $6,000. The total cost for your labiaplasty will depend on factors such as your surgeon's fee, the location of your procedure, and other miscellaneous medical expenses. At Heights Plastic Surgery, we accept cash and all major credit cards. We are also happy to offer financing through CareCredit® for patients. Because labiaplasty is typically more about cosmetic appearance and is less of a medical necessity, it is not covered by most insurance plans.
How is Labiaplasty Performed?
A lower body lift is an outpatient procedure that typically takes about 30 minutes to complete. To begin, a local anesthetic and oral sedative will be administered to ensure you are comfortable and pain-free throughout your surgery. Dr. Downey or Dr. Bullocks will then perform one of the following labiaplasty techniques, depending on your biggest concerns and desired results. Dr. Downey or Dr. Bullocks will go over which surgical technique will be best for you while developing your personalized treatment plan during your one-on-one consultation.
The Edge Technique. Also known as the trim technique, the edge technique aims to make the inner labia, or labia minora, slightly receded from the outer labia, or labia majora. This technique removes the darkest parts of the labia, making it very popular with our patients. It is ideal for women with an enlarged inner labium.
The Wedge Technique. The wedge technique is targeted toward women who want a smaller, tighter-looking labia that still keeps its natural contours. It is also ideal for fixing an unevenly enlarged labia minora. Unlike the edge technique, this does not remove the darker areas of the labia minora.
What Can I Expect During My Labiaplasty Recovery?
For the first 24 hours following your labiaplasty, it is likely you will experience swelling and discomfort. Over-the-counter medications can aid in reducing your swelling and promoting your healing. Dr. Downey or Dr. Bullocks will also provide you with prescription medication that can help manage your pain. We recommend patients lay with a pillow under their buttocks and icing on and off for the first 24 to 48 hours following surgery. Because chafing is likely, Dr. Downey or Dr. Bullocks also recommends wearing skirts or dresses with nothing or extremely loose garments underneath. Patients return to work once chafing and swelling subside, about one to two weeks following surgery. Keep in mind, minor bleeding may continue for up to four weeks following your labiaplasty.
Very small scars will likely manifest once your sutures dissolve and fully heal, about one month following your labiaplasty procedure; however, they will be very subtle and easily hidden. Most patients return back to their normal daily activities including chores, moderate exercise and driving, about four to six weeks following surgery. Sexual activity may resume at this time as well, provided that healing is progressing as normal. You'll be able to see the full results of your labiaplasty about six to eight weeks following your surgery, once you're completely healed.
Am I a Good Candidate for Labiaplasty?
At Heights Plastic Surgery, good candidates for labiaplasty experience the following concerns:
Enlarged labia minora
Asymmetrical labia
Chafing in tight clothing
Discomfort during sexual activity
Ideal candidates for labiaplasty are in good general health and have realistic expectations of their potential results. The best way to determine if you are a good candidate for labiaplasty is to schedule your private consultation with Dr. Downey or Dr. Bullocks.
With more than 12 years of unparalleled experience, Dr. Cara Downey and Dr. Jamal Bullocks are proud to provide their patients with cutting-edge techniques, unmatched results, and quality patient care. Heights Plastic Surgery and Studio Essex Medical Spa offers a wide array of surgical and non-surgical cosmetic procedures to help residents of Houston, Sugar Land, The Woodlands, and neighboring communities in Texas restore their confidence and enhance their natural features. Contact us to schedule your one-on-one consultation with Dr. Downey or Dr. Bullocks today.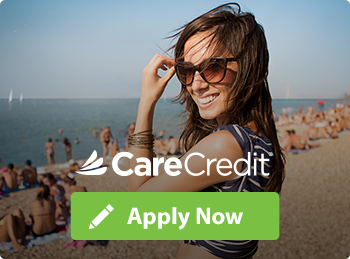 Request Your Consultation
To learn more about labiaplasty in houston, tx, you can schedule an appointment online or you can call +1 713-496-2427