Sometimes stubborn pockets of fat around our bodies can be resistant to diet and exercise, no matter how strict we are with it all. Liposuction is there to help patients lose the extra fat that's been holding them back. Board-certified plastic surgeons, Dr. Cara Downey and Dr. Jamal Bullocks, and their expert team of professionals are proud to offer liposuction to residents of Houston, Sugar Land, The Woodlands, and the neighboring communities in east Texas.
What is Liposuction?
Liposuction is a popular surgical body contouring procedure that reshapes the body by removing excess fat that is resistant to diet and exercise. Patients often opt to undergo liposuction alone; however, it may be done in conjunction with some of our patients' other desired procedures, such as butt implants and breast augmentation to enhance their overall results. With more than 15 years of experience in the field, Dr. Cara Downey is one of the leading female plastic surgeons in Houston, Texas, to specialize in liposuction techniques. At Heights Plastic Surgery, she continuously crafts successful and life-changing results in countless men and women every year.
How Much Does Liposuction Cost in Houston, TX?
The average cost of liposuction in Houston typically starts at $3,000. The total cost for your liposuction procedure will depend on factors such as your surgeon's fee, the location of your procedure, and other miscellaneous medical expenses. At Heights Plastic Surgery, we accept cash and all major credit cards. We are also happy to offer financing through CareCredit® for patients. Because liposuction is typically more about cosmetic appearance and is less of a medical necessity, it is not covered by most insurance plans.
How is Liposuction Performed?
Liposuction is an outpatient procedure that typically takes about one to three hours to complete. To begin, either a local or general anesthetic will be administered to ensure you are comfortable and pain-free throughout your surgery. The type of anesthesia required for your procedure will be determined by Dr. Downey or Dr. Bullocks and their team of medical professionals prior to your surgery. Dr. Downey or Dr. Bullocks will then mark where the incisions will be made to insert the cannula, or thin and hollow needle, set up to a vacuum-powered system to perform your liposuction. All of these entry sites will be covered with medical bandages following your procedure.
Dr. Downey or Dr. Bullocks may use any of the following techniques to contour your body with liposuction:
Tumescent Liposuction. This technique involves injecting local anesthesia mixed with tumescent fluids into your targeted treatment areas. The specialized solution causes blood vessels to shrink, thereby preventing blood loss.
Ultrasound-assisted Liposuction (UAL). The deep penetration of the ultrasound energy allows Dr. Downey or Dr. Bullocks to remove deep pockets of fat. Patients also experience less trauma because liquid fat can be removed without the vigorous movements associated with the procedure.
Laser-assisted Liposuction (LAL). Lasers are an alternative to ultrasound energy for liquefying the fat. The heat generated by laser cannulas also tightens the skin, contouring the body at the same time. LAL is more effective at liquefying fat than UAL, but cannot penetrate as deeply.
Power-assisted Liposuction (PAL). Thick deposits of stubborn fat can be addressed with this unique technique. The vibration of power-assisted cannulas breaks down these fats and makes aspiration easier.
What Can I Expect During My Liposuction Recovery?
For the first 24 hours following your liposuction treatment, it is normal to experience some pain, soreness, swelling and bruising around your treated areas. Dr. Downey or Dr. Bullocks will provide you with prescription medication that can help manage your pain. You will also be asked to wear a surgical compression garment to ensure your skin heals tight against your body's new contours. After two to four days, you'll be allowed to shower regularly and begin returning back to work. Within two weeks, you may resume low-impact daily activities and exercises.
About one month following surgery, the scars around your incision sites will fade into small white or pink dots. While the results of your liposuction treatment are considered final after about one month of healing, many patients report continuing to see gradual improvement over the next several months as swelling continues to go down.
Am I a Good Candidate for Liposuction?
Good candidates for liposuction are patients who are in good general health. Ideal patients for liposuction understand that this cosmetic procedure is not a replacement for proper diet and regular exercise, rather it is a supplement to an already healthy lifestyle. We encourage our patients to have realistic expectations of their liposuction results.
Ideal candidates for liposuction experience stubborn pockets of fat in any of the following areas:
Chin
Neck
Chest
Upper arms
Back
Abdomen
Love handles
Buttocks
Thighs
Calves
With more than 12 years of unparalleled experience, Dr. Cara Downey and Dr. Jamal Bullocks are proud to provide their patients with cutting-edge techniques, unmatched results, and quality patient care. Heights Plastic Surgery and Studio Essex Medical Spa offers a wide array of surgical and non-surgical cosmetic procedures to help residents of Houston, Sugar Land, The Woodlands, and neighboring communities in Texas restore their confidence and enhance their natural features. Contact us to schedule your one-on-one consultation with Dr. Downey or Dr. Bullocks today.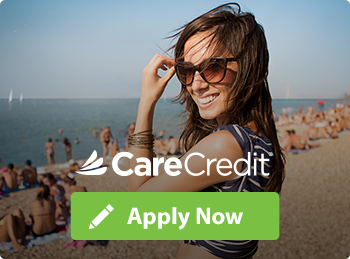 Request Your Consultation
To learn more about liposuction in houston, tx, you can schedule an appointment online or you can call +1 713-496-2427