Having children is one of the greatest joys in life. However, the experience of pregnancy can wreak havoc on a woman's body. The mommy makeover focuses on restoring a woman's pre-pregnancy body, so she can once again love herself from the inside-out. Board-certified plastic surgeons, Dr. Cara Downey and Dr. Jamal Bullocks, and their expert team of professionals are proud to offer tummy tucks to residents of Houston, Sugar Land, The Woodlands, and the neighboring communities in east Texas.
What is a Mommy Makeover?
A mommy makeover is a blanket term used for a group of procedures that women may choose to undergo after to restore their bodies after having children. As a mother of twins, Dr. Cara Downey has focused a large part of her practice on restoring the female figure after childbirth via breast enhancement surgeries, tummy tucks, and other rejuvenation procedures. Collectively, these procedures reverse any undesirable physical changes that may have occurred after childbirth.
While these surgeries can be performed separately by multiple plastic surgeons, effectively combining them into a single procedure takes a highly talented and experienced board-certified plastic surgeon. Dr. Cara Downey and Dr. Jamal Bullocks have delivered beautiful and consistent mommy makeover results to hundreds of women in Texas.
How Much Does a Mommy Makeover Cost in Houston, TX?
The average cost of a mommy makeover in Houston typically ranges between $6,000 and $20,000. The total cost for your mommy makeover will depend on factors such as your surgeon's fee, the type of procedures you choose to undergo, the location of your procedure, and other miscellaneous medical expenses. At Heights Plastic Surgery, we accept cash and all major credit cards. We are also happy to offer financing through CareCredit® for patients. Because a mommy makeover is typically more about cosmetic appearance and is less of a medical necessity, it is not covered by most insurance plans.
What Procedures Are Involved in a Mommy Makeover?
A mommy makeover is a personalized combination of any of the following cosmetic procedures:
How is a Mommy Makeover Performed?
A mommy makeover is an outpatient procedure that typically takes about three to six hours to complete. To begin, a general anesthetic will be administered to ensure you are comfortable and pain-free throughout your entire surgical experience. Dr. Downey or Dr. Bullocks will then carefully and strategically complete the combination of procedures discussed with your personalized treatment plan as a part of your one-on-one consultation. Following your surgery, you may be asked to wear a surgical compression garment around your midsection and a surgical bra to reduce swelling and promote healing.
What Can I Expect During My Mommy Makeover Recovery?
The recovery period of a mommy makeover can be very challenging. It is important to schedule your regular follow-up visits to Dr. Downey or Dr. Bullocks' office to ensure you are healing with no complications.
For the first 24 hours, you may experience some pain and discomfort as your anesthesia wears off. Dr. Downey or Dr. Bullocks will provide you with prescription medication to help you manage this discomfort before your discharge. You may have surgical drains to help control fluid build-up in your body and be asked to wear surgical compression garments to promote healing. Within about two to three weeks following your mommy makeover, your surgical drains may be removed and you may return to work and low-impact daily activities. We ask that you only resume driving when it is no longer painful to wear a seat belt.
Most patients report getting used to their new bodies after about one month when most swelling and redness subsides. Swelling, bruising and the use of your surgical bra will typically last about six weeks. We may ask you to continue using your other compression garments for up to 90 days following your procedure to ensure the ultimate results. Patients typically report being able to see the full results of their mommy makeover after about six months to a year, when they are completely healed.
Am I a Good Candidate for a Mommy Makeover?
At Heights Plastic Surgery, ideal candidates for a mommy makeover agree with the following:
Experiencing undesirable physical changes since giving birth
Having been six months since you finished breastfeeding
No longer having any plans to give birth to more children
Being within the recommended Body Mass Index (BMI) of 30 or below
Having realistic goals about your desired figure
After Dr. Downey or Dr. Bullocks confirms that you are a candidate for a mommy makeover, they will discuss your personalized treatment plan with you. This involves helping you determine the correct procedures that best suit your expected results.
With more than 12 years of unparalleled experience, Dr. Cara Downey and Dr. Jamal Bullocks are proud to provide their patients with cutting-edge techniques, unmatched results, and quality patient care. Heights Plastic Surgery and Studio Essex Medical Spa offers a wide array of surgical and non-surgical cosmetic procedures to help residents of Houston, Sugar Land, The Woodlands, and neighboring communities in Texas restore their confidence and enhance their natural features. Contact us to schedule your one-on-one consultation with Dr. Downey or Dr. Bullocks today.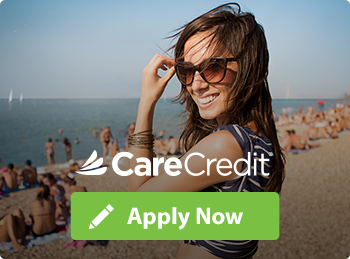 Request Your Consultation
To learn more about mommy makeover houston, you can schedule an appointment online or you can call +1 713-496-2427