Undergoing major weight loss is an incredible feat, but can often leave you with a body you didn't expect to have. Get rid of your excess skin with the lower body lift. Board-certified plastic surgeons, Dr. Cara Downey and Dr. Jamal Bullocks, and their expert team of professionals are proud to offer lower body lifts to residents of Houston, Sugar Land, The Woodlands, and the neighboring communities in east Texas.
What is a Lower Body Lift?
After going through a major weight loss, many patients come in complaining about the excess skin left behind. While home remedies, topical creams, and non-surgical treatments may help to an extent, large amounts of loose skin requires a more invasive, but permanent technique. Sagging or loose skin in the abdomen, hips, buttocks, and thighs can be removed with a lower body lift. This powerful body contouring procedure is used by board-certified plastic surgeons, Dr. Cara Downey and Dr. Jamal Bullocks, to give the lower body the younger look and feel that patients deserve after accomplishing their major weight loss.
How Much Does a Lower Body Lift Cost in Houston, TX?
The average cost of your lower body lift in Houston typically ranges between $8,000 and $15,000. The total cost for your lower body lift will depend on factors such as your surgeon's fee, the location of your procedure, and other miscellaneous medical expenses. At Heights Plastic Surgery, we accept cash and all major credit cards. We are also happy to offer financing through CareCredit® for patients. Because a lower body lift is typically more about cosmetic appearance and is less of a medical necessity, it is not covered by most insurance plans.
I've been wanting to do botox and get my skin looking great for some time now.  I was a little nervous, Dr. Downey had a great staff, and she was super patient and fed me enough information to calm m...
- Stephanie O.
I had such a great experience with Dr. Downey.  I was referred by a friend.  This was my third attempt at getting surgery on some trouble spots after significant weight loss.  I didn't go in with h...
- Paul V.
It was very easy for me to make a consultation appointment.  There was no pressure to sign up for surgery that day.  Dr. Downey was very professional and friendly.  She answered all my questions an...
- Brittany G.
I had breast augmentation on 12/2/14 and Dr. Downey and staff made the whole experience amazing.  Since the surgery I have minimal scarring and I look and feel great!  This was one of the best decis...
- Ashly T.
Dr. Cara Downey, thank you so much for the care you gave to me and the exceptional work you have done to my body! You are amazing. Because of you, dreams come true! You are the best! Thank you for ble...
- Andrea C.
I didn't think I would ever feel this great again. Now I can wear strapless dresses. My shirts no longer have the peep holes near the buttons. I'm just so pleased with the work Dr. Downey has done. Bu...
- Client012017
Super happy with Dr. Downey and her staff.  They have been both kind and professional.  Dr. Downey is compassionate, and wants the best for her patients - often givin...
- L.L.
I'm glad that I found a new home at Essex Med Spa at Heights Plastic Surgery! Everyone is friendly, professional, and I feel safe coming here even during these times!
- Lauren K
Dr. Downey is a very caring plastic surgeon who is passionate about her work...
- Joyce E
My chemical peel with Sarah was great.  She explained everything, gave me a post-care package and asked me to call if any issues or questions.  She obviously knows wh...
- Antoinette H
How is a Lower Body Lift Performed?
A lower body lift is an outpatient procedure that typically takes about four to eight hours to complete. To begin, a general anesthetic will be administered to ensure you are comfortable and pain-free throughout your surgery. Dr. Downey or Dr. Bullocks will then perform a combination of any of the following techniques. The surgical techniques Dr. Downey or Dr. Bullocks will use during your lower body lift will be discussed while developing your personalized treatment plan during your one-on-one consultation.
Belt Lipectomy. This technique is the "complete" lower body lift procedure, which involves a circumferential incision along with your entire waist and along your outer thigh. The extent of these incisions enables a powerful lift on the entirety of the lower body, getting rid of fat, tightening muscles, and removing loose skin for a more contoured figure.
Tummy Tuck. A lower body lift performed specifically on the abdomen, hips, thighs, and buttocks. The main purpose of a tummy tuck is to tighten the abdominal wall and remove stubborn fat and skin from the stomach. This restores abdominal strength in addition to rejuvenating the mid-section.
Inner Thigh Lift. This unique lower body lift technique is not included in a belt lipectomy but is often performed a few days after it. The incisions are located along your inner thigh, and like all lower body lift procedures, fat and excess skin are removed to reshape and resize the area.
Brazilian Butt Lift. This technique targets the back and buttock areas specifically. A Brazilian butt lift results in a perkier and fuller backside, especially when combined with fat grafting.
Panniculectomy. Panniculectomy specifically targets loose skin above the pubic area. This is a procedure often performed after liposuction in order to better contour the body. The most common focus of panniculectomy is the stomach, but excess skin can be removed from any area of the lower body as needed.
What Can I Expect During My Lower Body Lift Recovery?
For the first 24 hours following your lower body lift, you will be fitted with drains and compression garments. These will aid in reducing your swelling and promoting your healing. Dr. Downey or Dr. Bullocks will also provide you with prescription medication that can help manage your pain. You will be able to resume taking full-body showers about two days following your lower body lift. After about two weeks, Dr. Downey or Dr. Bullocks and their team will encourage you to practice walking in your new body with the assistance of a friend or family member.
Dr. Downey or Dr. Bullocks asks that you refrain from driving and working for at least four weeks, or until it is no longer painful to move and wear a seat belt. Most normal daily tasks, such as doing chores around the house and participating in light exercise, may continue after about six weeks. At six to eight weeks, your scars should begin to fade, and will gradually improve over time. While you will see most results of your lower body lift after just six weeks, ultimate results will not become apparent until all swelling subsides and the skin has settled into its new position, about one year following surgery.
Am I a Good Candidate for a Lower Body Lift?
At Heights Plastic Surgery, good candidates for a lower body lift experience the following concerns:
Loose skin around the midsection
Excess skin and fat around the thighs
Sagging and loose skin around the buttocks
Ideal candidates for a lower body lift are in good general health and have realistic expectations of their potential results. Patients will be required to be near or at their ideal body weight. The best way to determine if you are a good candidate for a lower body lift is to schedule your private consultation with Dr. Downey or Dr. Bullocks.
With more than 12 years of unparalleled experience, Dr. Cara Downey and Dr. Jamal Bullocks are proud to provide their patients with cutting-edge techniques, unmatched results, and quality patient care. Heights Plastic Surgery and Studio Essex Medical Spa offers a wide array of surgical and non-surgical cosmetic procedures to help residents of Houston, Sugar Land, The Woodlands, and neighboring communities in Texas restore their confidence and enhance their natural features. Contact us to schedule your one-on-one consultation with Dr. Downey or Dr. Bullocks today.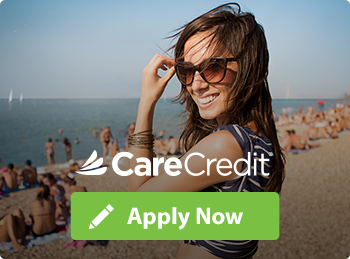 Request Your Consultation
To learn more about lower body lift in houston, tx, you can schedule an appointment online or you can call +1 713-496-2427