Having children and undergoing massive weight loss are two major accomplishments that sometimes leave our patients with excess, sagging skin around their midsection. A tummy tuck is a perfect solution to tighten up the abdominal area and restore its naturally flat appearance. Board-certified plastic surgeons, Dr. Cara Downey and Dr. Jamal Bullocks, and their expert team of professionals are proud to offer tummy tucks to residents of Houston, Sugar Land, The Woodlands, and the neighboring communities in east Texas.
What is a Tummy Tuck?
Abdominoplasty, popularly known as the tummy tuck, is a surgical cosmetic procedure that addresses the loose, sagging skin around a man or woman's midsection. In Houston, Texas, Dr. Cara Downey and Dr. Bullocks performs a tummy tuck to safely remove the excess skin and fat from the abdomen and address aesthetic concerns due to aging, heredity, pregnancy, or significant fluctuations in weight. Not only does a tummy tuck restore your appearance, but this procedure also repairs weakened and separated muscles in the midsection. Board-certified plastic surgeons, Dr. Cara Downey and Dr. Jamal Bullocks has welcomed hundreds of patients who wish to achieve smoother and firmer abdominal profiles through their expertise.
How Much Does a Tummy Tuck Cost in Houston, TX?
The average cost of a tummy tuck in Houston typically ranges between $5,000 and $12,000. The total cost for your tummy tuck will depend on factors such as your surgeon's fee, the location of your procedure, and other miscellaneous medical expenses. At Heights Plastic Surgery, we accept cash and all major credit cards. We are also happy to offer financing through CareCredit®. Because a tummy tuck is typically more about cosmetic appearance and is less of a medical necessity, it is not covered by insurance plans.
How is a Tummy Tuck Performed?
A tummy tuck is an outpatient procedure that typically takes about two to three hours to complete. To begin, either a general anesthetic or IV sedation will be administered to ensure you are comfortable and pain-free throughout your surgery. Dr. Downey or Dr. Bullocks will then make a careful incision just above the pubic area to access the abdomen. After carefully removing excess fat from the midsection, Dr. Downey or Dr. Bullocks will tighten the muscles in the abdomen, pull the skin tight, and trim away the excess tissue.
Dr. Downey or Dr. Bullocks may use any of the following techniques to contour your body with a tummy tuck.
Traditional Tummy Tuck. If you want to improve your upper and lower abdomen, the traditional or full tummy tuck repairs the problem area with a horizontal or U-shaped incision made from hip bone-to-hip bone and just over the pubic hairline. Then, excess skin is removed while abdominal muscles are tightened. Though it yields a longer scar than other surgical methods, a full tummy tuck gives you a flatter, smoother stomach. This results in an increased comfort in pants and skirts plus more flattering silhouettes in form-fitting clothes.
Mini Tummy Tuck. If your issue is limited to just a protruding or unflattering lower belly, a mini-tummy tuck may be enough to address it. Dr. Downey or Dr. Bullocks will make one short incision beneath the panty line. Loose muscles in the lower abdomen are tightened and excess skin is removed to flatten your abdominal wall. The mini tummy tuck is relatively quicker than the traditional tummy tuck, requires a shorter recovery, and produces a flattering lower belly.
Endoscopic Tummy Tuck. This type of approach is considered solely as a muscle-tightening procedure. An endoscopic tummy tuck is the best course of action for patients with the rare condition dubbed rectus diastasis, wherein pregnancy or age play a part in the separation of abdominal muscles. While the endoscopic technique minimizes the appearance of a scar, it does nothing to remove or lessen loose skin.
Extended Tummy Tuck. For patients who desire the removal of loose abdominal skin from a wider area, the extended tummy tuck could be a better fit than the traditional technique. In the first phase, Dr. Downey or Dr. Bullocks makes a longer incision that extends from the hip to the sides of the lower back and removes the patient's excess skin. For the second phase, Dr. Downey makes a second cut to free the belly button and reposition it at a higher spot. This technique is often recommended for patients who have undergone a massive weight loss.
Circumferential Tummy Tuck. This technique gets its name from the fact that the incision is made all around the waistline, spanning the entire lower body. The extreme cut, also known as a lower body lift, is recommended by Dr. Downey and Dr. Bullocks to patients who have had undergone extreme weight loss. The aim of the circumferential approach is to remove an abundance of excess fat and loose skin in problem areas such as the tummy, outer thighs, and buttocks. After the incision is made, excess fat is suctioned out from the front and back of the body – typically from the ribs to knees. Next, the abdominal muscles are tightened and the belly button is repositioned. Excess skin is the last to go before Dr. Downey or Dr. Bullocks uses sutures to reconnect the skin and tissue in the upper and lower body.
What Can I Expect During My Tummy Tuck Recovery?
For the first 24 hours following your tummy tuck, it is normal to experience some pain, soreness, swelling, and bruising around your treated areas. Dr. Downey or Dr. Bullocks will provide you with prescription medication that can help manage your pain. You will also be asked to wear a surgical compression garment to ensure your skin heals tight against your body's new contours. Within two to three weeks, you may return to work and resume low-impact daily activities.
While the results of your tummy tuck are considered final after about one to three months of healing, many patients report continuing to see gradual improvement over the next several months as swelling continues to subside. Final results of your tummy tuck may be easily maintained through a healthy diet and regular exercise. If results fall short of yours and your surgeon's expectations or if you experience future weight gain, Dr. Downey and Dr. Bullocks are also rigorously trained in revision surgery, particularly of body contouring procedures.
Am I a Good Candidate for a Tummy Tuck?
At Heights Plastic Surgery, ideal candidates for a tummy tuck experience the following concerns:
A sagging abdominal wall
Overstretched abdominal muscles
Lessened skin elasticity in the stomach area
Bothered by the appearance of the abdomen
During your private consultation, Dr. Downey or Dr. Bullocks will clarify that a tummy tuck is not a substitute for weight loss or a means to get rid of excess stomach fat. The tummy tuck is usually the best option for people who want to get rid of excess skin and tighten the muscles in the midsection after already losing weight or giving birth.
With more than 12 years of unparalleled experience, Dr. Cara Downey and Dr. Jamal Bullocks are proud to provide their patients with cutting-edge techniques, unmatched results, and quality patient care. Heights Plastic Surgery and Studio Essex Medical Spa offers a wide array of surgical and non-surgical cosmetic procedures to help residents of Houston, Sugar Land, The Woodlands, and neighboring communities in Texas restore their confidence and enhance their natural features. Contact us to schedule your one-on-one consultation with Dr. Downey or Dr. Bullocks today.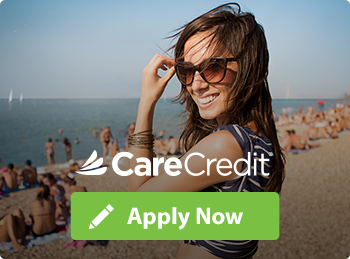 Request Your Consultation
To learn more about tummy tuck in houston, tx, you can schedule an appointment online or you can call +1 713-496-2427